About Fiolas
Healing musical journeys of scents
Just close your eyes, smell and listen…
We will make musical journeys together in the colorful atlas of scents now!
Which one would you like to be in?
In the orange groves where the FADO echoes of a woman waiting for her lover on the Portuguese coast?
At the purest moment when a magical OPERA libretto resonates with the voice of the soprano?
Or maybe you want to immerse yourself in the deep tones of the saxophone in SOUL JAZZ. The deep and sophisticated scent of black pomegranate accompanies you there…
In our Fiolas journey, where we aim to create spaces with unique characters with the magical world of scents. we are inspired by nature and the purest notes of music. We continue our adventure, which we started with the principle of 'producing organic-based home cosmetics' in 2017, with the feeling of leaving good memories with our strongest memory, 'smell', in every place we live in.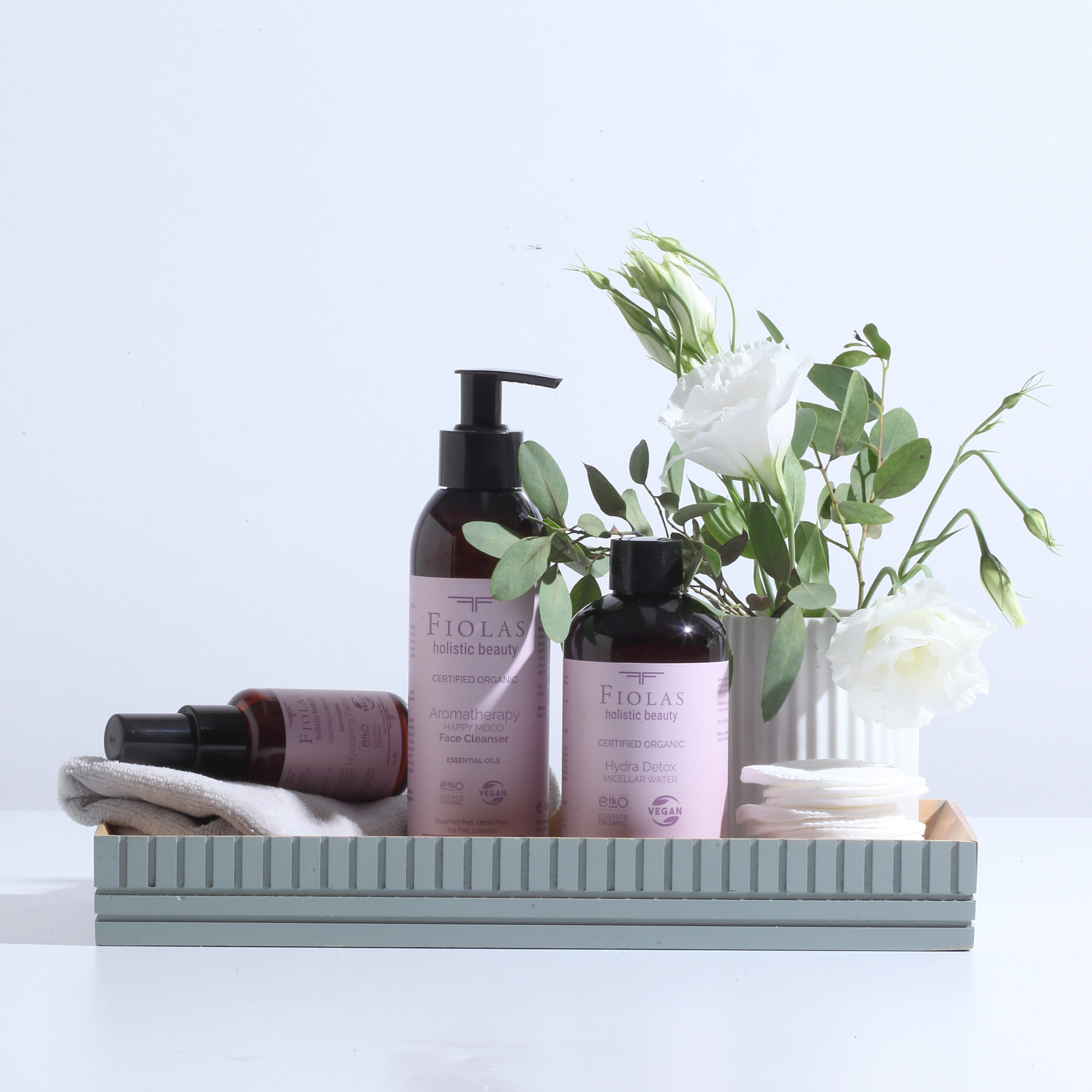 He created Fiolas with his deep passion for fragrances. Under the leadership of Fulya Gündoğdu, our basic principle is to follow the natural by always researching.
We buy our organic and non-allergenic raw essences that we use in all of our products from companies in France and Spain that work with the world's leading brands, and we process them with 100% natural alcohol and present them to you in environmentally friendly handmade glass packages.
Every collection of our candle family, in which we use vegan sunflower oil wax that can be used in meals, gives the feeling of a fireplace crackling when burning with woodwick kindling. As it melts, it turns into a wonderful balm that you can use on especially dry areas of your body! Each of our candles in our glass jars colored with organic madder has a burning time of 60 hours.
While our liquid soaps and body lotions are prepared with completely vegan ingredients, our lotions also protect your skin from the harmful effects of the sun with its UV filter.
Our colognes, which we bring together with tradition, disinfect your hands with its 80-degree feature and moisturize it without causing drying and cracking with its vitamin E content.
Our wide range of air fresheners, on the other hand, not only give off a good smell, but also keep bad odors away thanks to the "micro capsule" technology.
Aiming to transform every place it enters with scent, Fiolas also provides corporate scenting services for offices, stores, hotels and restaurants with its well-equipped infrastructure and staff.