Meet the plants where the healing qualities of nature come to the fore.
ROUCOU
The Roucou Tree, also known as Annatto, Achiote, or Urucum, is native to South America. They were used daily by the Indians to protect themselves from the sun and insects and to color the skin.
This is the origin of their skin color being called "Redskins".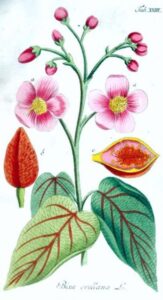 The dyeing properties of these non-toxic seeds are still used today. Recent scientific research reveals several interesting properties for the medical and cosmetic fields: sunscreen, antioxidant and photoprotective make these seeds an excellent ingredient for sun care.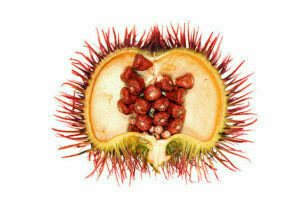 Bring the dazzling redness of roucou seeds, which are also found in many world-renowned tanning oils, to your skin with Fiolas Bronze Booster Phase 1. The roucou in Bronze Booster Phase 1 presents all its virtues while giving your skin a rich and vibrant color.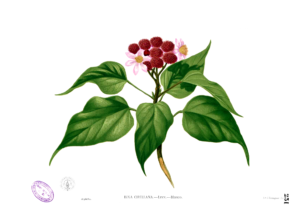 – Antioxidant (fights free radicals due to its richness in carotenoids)
– Protective (sunburn caused by UV rays)
– Antibacterial and antiseptic
– Softener
– Firming and anti-acne